SketchUp is proving to be interesting.  At some point, everyone wants to take their crude models and render them beautifully.  SketchUp does not really come with the ability to render more realistic-looking scenes.  For any functionality that SketchUp lacks, the norm is to search for a solution in the Extension Warehouse.
Turns out that there is a listing of the rendering plugins available for SketchUp.  For this article, I offer the results of the free, untimed plugins I found.
SketchUp
For these tests, I downloaded a premade building from the 3D Warehouse that looked like this: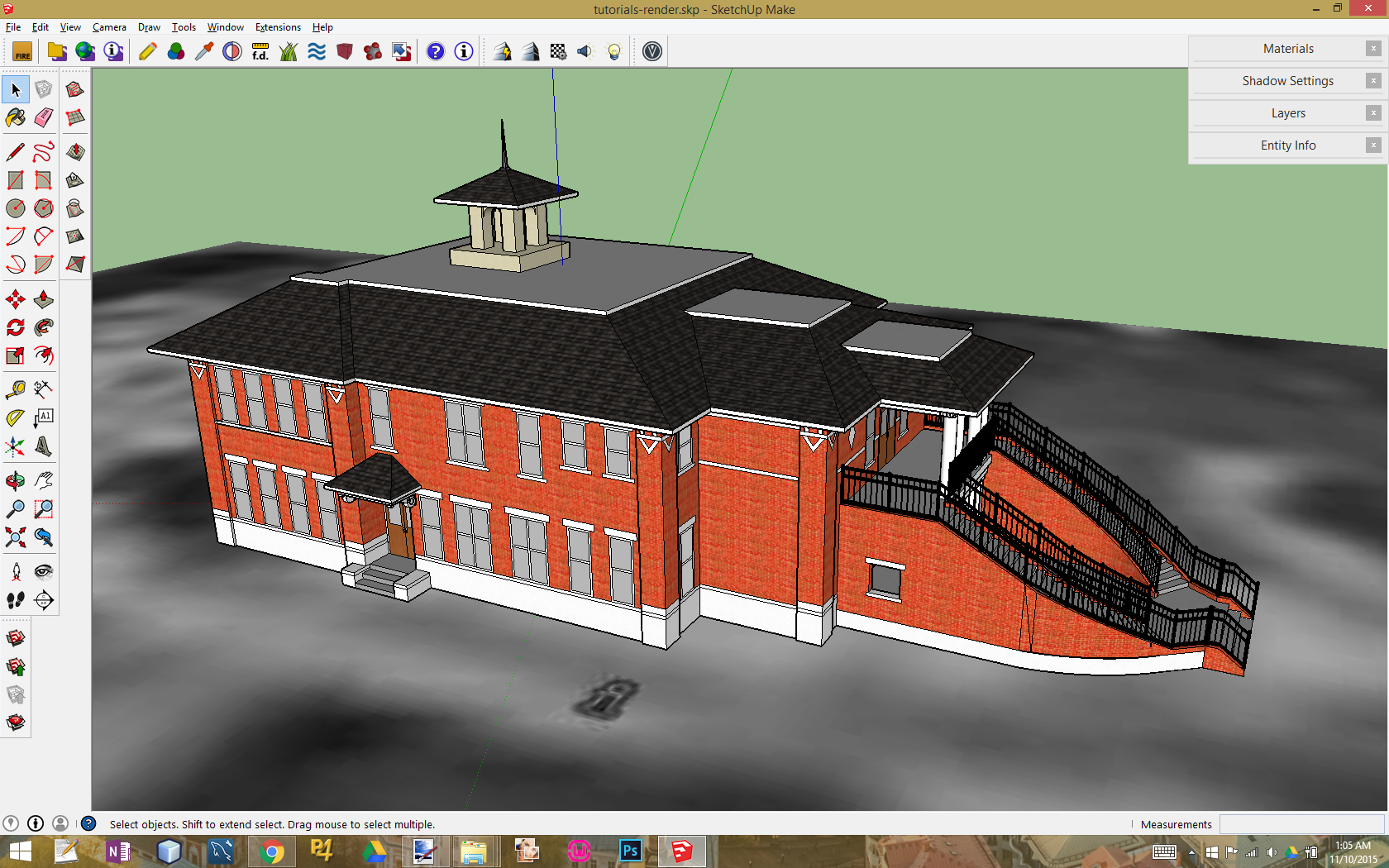 I did not add add any lighting or change out for special photorealistic materials.  These tests are done with the model as-is.
Maxwell
Runs as a popup window directly in SketchUp.  The free version eliminates a lot something like four other options to render.  Looks like the free version is not much better, if at all, than the raw version in SketchUp.  Took approximately 10 seconds to render and the live preview does not always respond very quickly when navigating around SketchUp.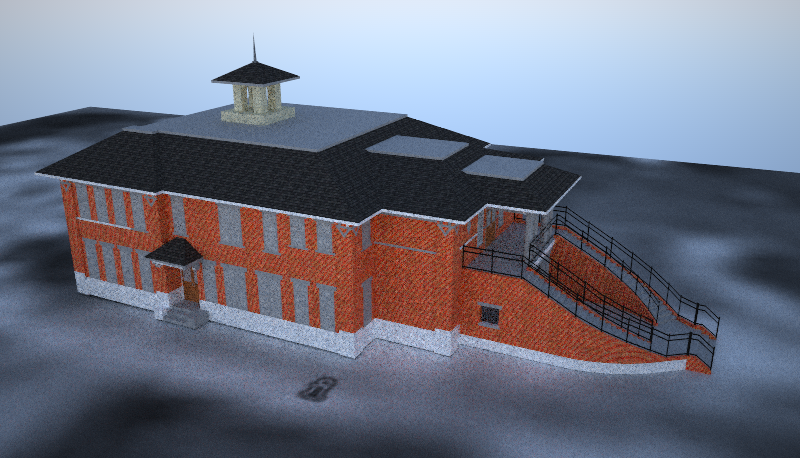 Marginal, but not a fan.  Download it here.
LumenRT
Lumen RT has a heavy installation and renders in a separate application from SketchUp.  When clicking the render button in SketchUp, it took approximately 30 seconds to complete along with a popup that told me it was going to update DirectX (but never did).  Since the render is in a separate app, I had to reposition the camera, which is why this screenshot is not in perfect alignment with the others.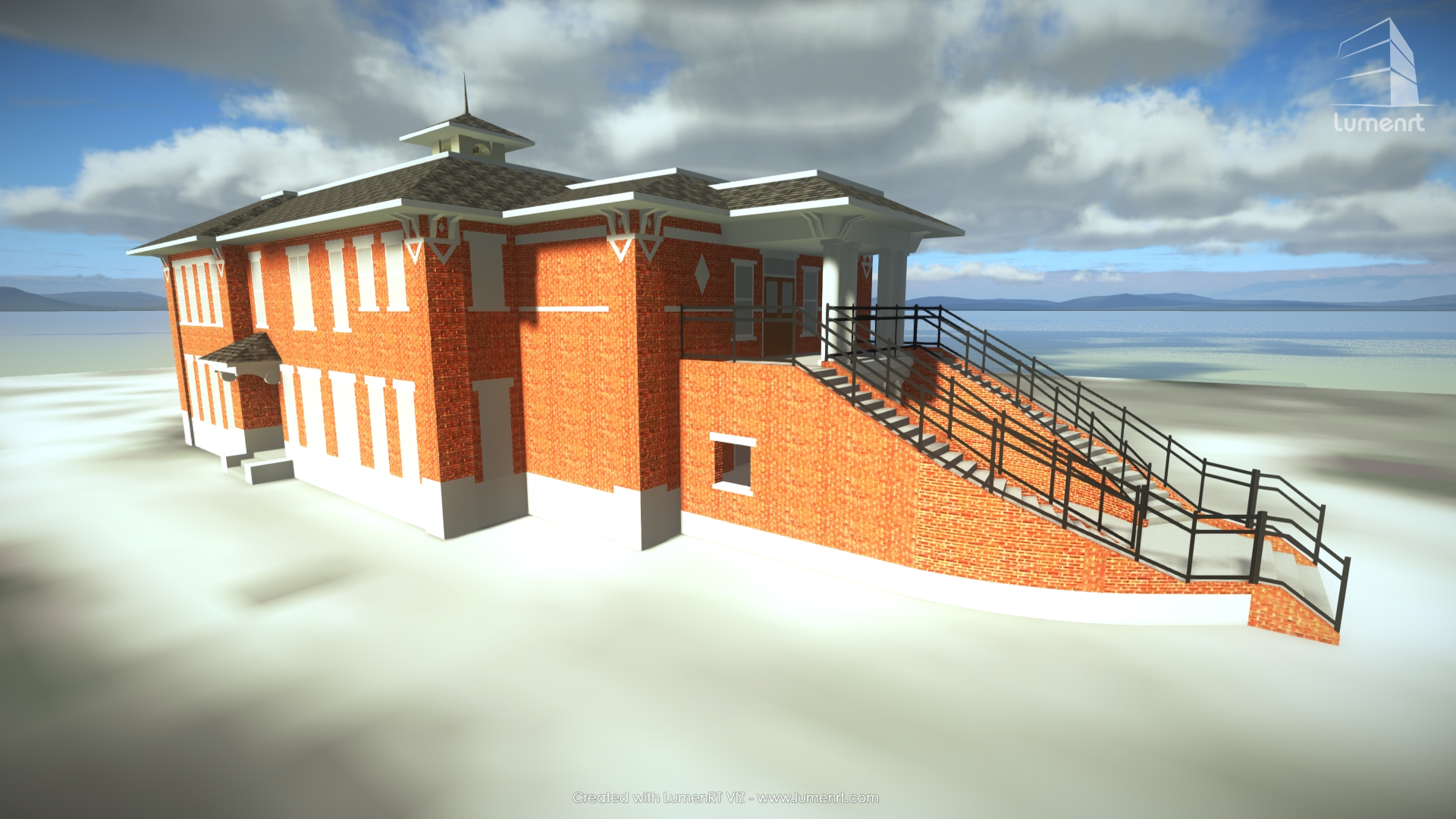 With all these detractors, the results were awesome and definitely worth the time.  Also, take note that the render is larger than my monitor's resolution.  Download it here.
Visualizer
I saw this one mentioned in a random forum.  The installation is super-light – 3 seconds to download and maybe 5 seconds of installation.  When in SketchUp, it runs as a popup.  It maybe takes 5 seconds to render and responds well to camera movements directly in SketchUp.  Though, it's viewport does appear to cut off the width a bit – that's not me manually clipping it after the fact.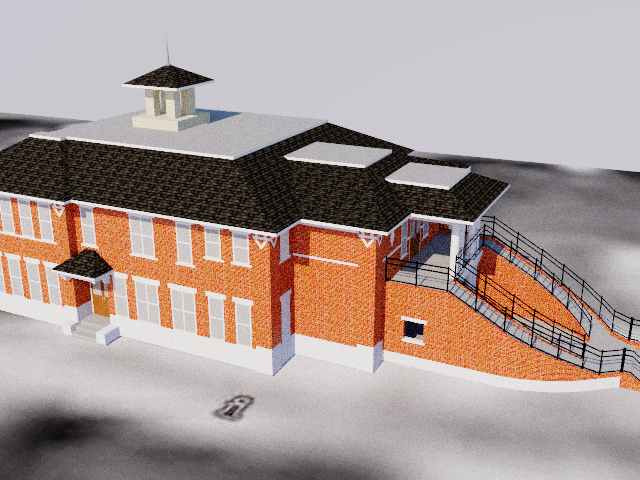 Great for quick, responsive rendering.  Download it here.